Charm is a skill that can be used by human characters.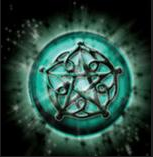 Skill Text: "Much like the polymorph spell, charming your opponents is aimed at lessening the number of hostiles that seek to plant their pointy ends into your skull. But the Charm spell does not merely immobilize them by turning them into ladybirds: it turns them against each other, so wounding or even killing your opposition before the effect wears off."
Note: All spells can be cast regardless of which items the player is holding.
| Skill Level | Max Number of Enemies Charmed | Max Level of Enemy that can be Charmed | Duration (seconds) | Mana Cost | Cooldown (seconds) |
| --- | --- | --- | --- | --- | --- |
| 1 | 1 | 13 | 20 | 42 | 30 |
| 2 | 1 | 19 | 25 | 66 | 25 |
| 3 | 2 | 25 | 35 | 90 | 20 |
| 4 | 2 | 31 | 50 | 114 | 20 |
| 5 | 3 | 37 | 60 | 138 | 20 |
| 6 | 3 | 43 | 65 | 162 | 25 |
| 7 | 3 | 49 | 70 | 186 | 24 |