Healing is a skill that can be used by human characters.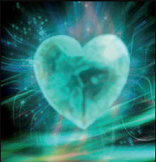 Skill Text" "When in combat, you will get hurt. But not to worry, for this simple healing spell will douse any wound like water would fire – leaving your dazed opponents wondering why their blades don't seem to have had much effect!"
Note: All spells can be cast regardless of which items the player is holding.
| Skill Level | HP restored per Second | Duration (seconds) | Total HP Restored | Mana Cost | Cooldown (second) |
| --- | --- | --- | --- | --- | --- |
| 1 | 15 | 8 | 120 | 101 | 10 |
| 2 | 18 | 8 | 144 | 116 | 10 |
| 3 | 22 | 7 | 154 | 126 | 10 |
| 4 | 24 | 7 | 168 | 136 | 10 |
| 5 | 29 | 6 | 174 | 141 | 10 |
| 6 | 32 | 6 | 192 | 151 | 10 |
| 7 | 41 | 5 | 205 | 161 | 10 |
| 8 | 42 | 5 | 210 | 166 | 10 |
| 9 | 56 | 4 | 224 | 176 | 10 |
| 10 | 60 | 4 | 240 | 186 | 10 |
| 11 | 83 | 3 | 249 | 191 | 10 |
| 12 | 88 | 3 | 264 | 201 | 10 |
| 13 | 140 | 2 | 280 | 211 | 10 |
| 14 | 144 | 2 | 288 | 216 | 10 |
| 15 | 303 | 1 | 303 | 226 | 10 |