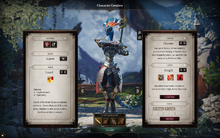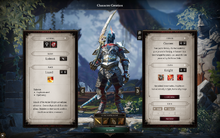 "Lizards of the Ancient Empire are cultured aristocrats - Source adepts who follow the rules of law. Outsiders see their society as elitist. Lizards see outsiders as servants."
Lizards begin the game with two natural talents.
Sophisticated - +2 to Intelligence.
Spellsong - +1 to Persuasion.
The Lizard's racial ability is Dragon's Blaze.