Magic Blast is a skill that can be used by human characters.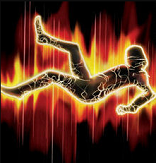 Skill Text: "Damning your opponent with a Magic Blast will surround him with many stab-like thrusts of destructive magic. That might seem somewhat sadistic, but it gets the job done."
Note: All spells can be cast regardless of which items the player is holding.
| Skill Level | Number of Hits | Damage per Hit | Total Damage | Mana Cost | Cooldown (seconds) |
| --- | --- | --- | --- | --- | --- |
| 1 | 3 | 20 | 60 | 32 | 15 |
| 2 | 3 | 28 | 84 | 38 | 15 |
| 3 | 3 | 36 | 108 | 50 | 15 |
| 4 | 4 | 32.5 | 130 | 59 | 15 |
| 5 | 4 | 41.5 | 166 | 65 | 15 |
| 6 | 4 | 45.6 | 182.4 | 74 | 15 |
| 7 | 4 | 55.4 | 221.6 | 80 | 15 |
| 8 | 5 | 66.4 | 332 | 86 | 15 |
| 9 | 5 | 78.2 | 391 | 92 | 15 |
| 10 | 5 | 112.68 | 563.4 | 101 | 15 |
| 11 | 5 | 128.34 | 641.7 | 107 | 15 |
| 12 | 5 | 144.9 | 724.5 | 113 | 15 |
| 13 | 6 | 162.36 | 974.16 | 119 | 15 |
| 14 | 6 | 191.16 | 1146.96 | 128 | 15 |
| 15 | 7 | 176.55 | 1235.85 | 134 | 15 |