Way of the Battle Mage is a skill that can be used by human characters.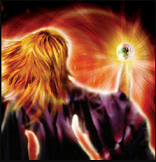 Skill Text: "Those who revel in the joy of aggressive magic will get the most out of their specialty by choosing this skill, which will enhance all the stats that pertain to it"
(*) = This skill is poorly described by the game.  The "penalty" is just the amount by which magic armor and resistance is changed.  After Level 5 the "penalty" becomes a bonus..
Note: This skill can be used regardless of which items the player is holding.
| Skill Level | Magic Damage Bonus (%) | Magic Armor Penalty (*) | Indimitable Will Penalty (*) | Duration (seconds) | Mana Cost | Cooldown (seconds) |
| --- | --- | --- | --- | --- | --- | --- |
| 1 | 30 | -20 | -20 | 45 | 49 | 30 |
| 2 | 35 | -15 | -15 | 45 | 53 | 30 |
| 3 | 40 | -10 | -10 | 45 | 57 | 30 |
| 4 | 45 | -5 | -5 | 45 | 59 | 30 |
| 5 | 50 | 0 | 0 | 45 | 63 | 30 |
| 6 | 55 | +3 | +3 | 60 | 65 | 30 |
| 7 | 60 | +6 | +6 | 60 | 67 | 30 |
| 8 | 65 | +9 | +9 | 60 | 71 | 30 |
| 9 | 70 | +12 | +12 | 60 | 76 | 30 |
| 10 | 75 | +15 | +15 | 60 | 75 | 30 |
| 11 | 80 | +18 | +18 | 90 | 79 | 30 |
| 12 | 85 | +21 | +21 | 90 | 81 | 30 |
| 13 | 90 | +24 | +24 | 90 | 83 | 30 |
| 14 | 95 | +27 | +27 | 90 | 87 | 30 |
| 15 | 100 | +30 | +30 | 90 | 89 | 30 |